On the evening of December 29th 2022, with the participation of numerous students and three experienced speakers, AMOLI successfully organized the Workshop: PRE-DEPARTURE: "Preparation for Study Abroad in the UK and Australia"
"Preparation for Study Abroad in the UK and Australia" is part of the "Pre-Departure" series organized by AMOLI for students who are preparing to study abroad in these two countries. With the aim of providing knowledge and answering the questions of students preparing to travel to the UK and Australia, AMOLI hopes that the workshop has helped the audience accumulate additional knowledge and essential skills from experienced speakers to have the most solid preparation for their future lives abroad.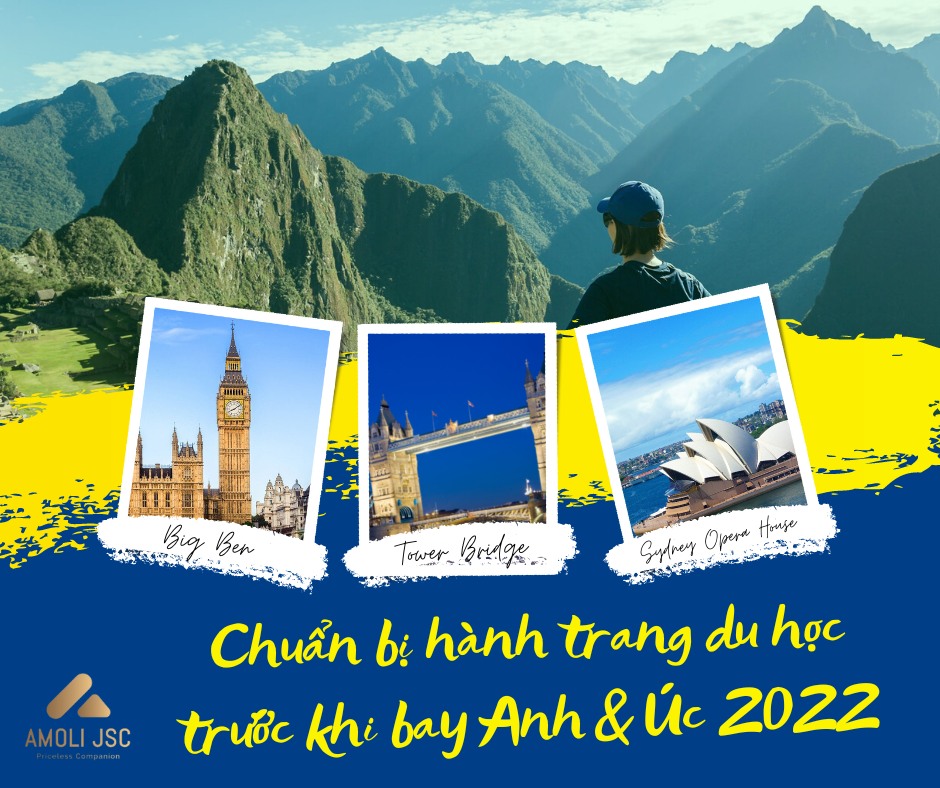 The workshop was led by three experienced speakers in the field of study abroad:
Ms. Nguyen Dieu Thuan – Executive Director of AMOLI
9 years of experience in international education
MBA scholarships from Lancaster University and the University of Essex
Future Leaders scholarship for the MBA program from the University of Nottingham and Newcastle University
Former Marketing and Business Development Manager at Outward Bound Vietnam.
Ms. Mia Dinh – Dinh Diem My
Advisor for Postgraduate and Scholarship Programs, AMOLI
Bachelor's degree in Mathematics and Master's degree in Finance from Loughborough University (#10 in the UK)
PhD in Quantitative Economics
3 years of teaching experience in Mathematics, Statistics, Macroeconomics, Microeconomics, and Finance at Loughborough University, UK
2 years of experience in the Information Technology industry.
Mr. Do Hoang Anh – CEO of AMOLI
8 years of experience in marketing management for education and technology conglomerates
Business Development Manager at Metric.vn
Former Marketing Manager at MISA JSC & Equest Group
Former Digital Marketing expert at Nord Anglia Group.
The workshop content was divided into four parts:
Necessary documents to prepare before studying abroad: Checklist of documents when going to the UK – Australia.
Packing and considerations for carrying belongings: What to bring and what not to bring when going to the UK – Australia.
Immigration guidance: Immigration regulations and security procedures; prohibited goods for import and export in the UK – Australia.
Study abroad life in the UK and Australia: What to do after arriving in the UK – Australia; how to integrate when studying at universities in the UK and Australia.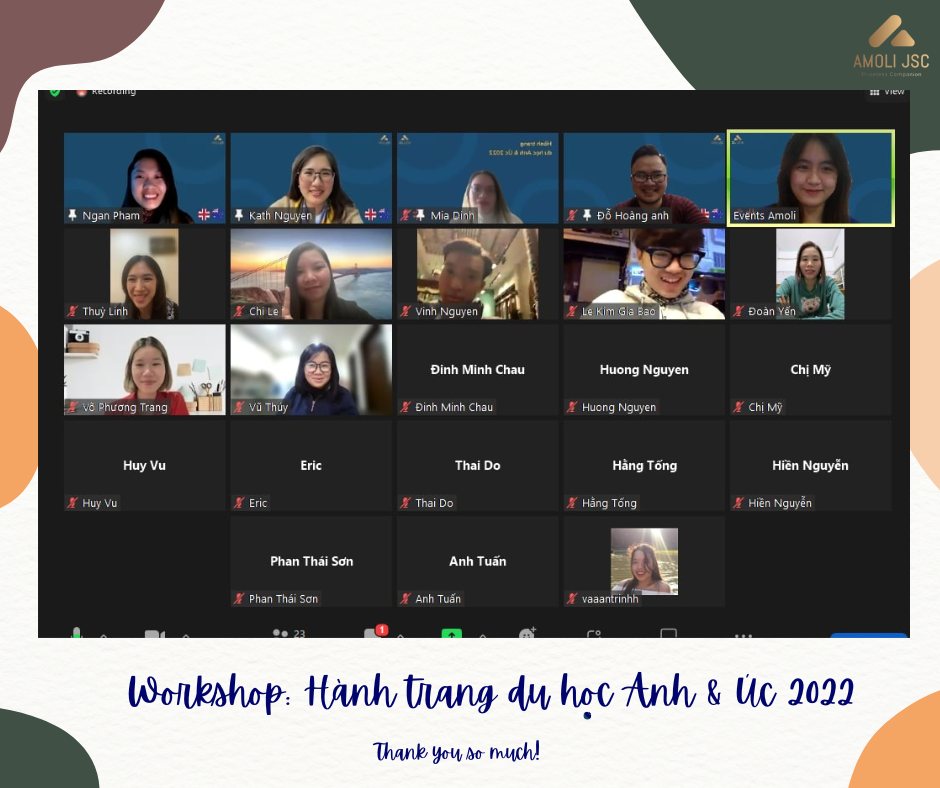 The workshop received a lot of positive feedback, especially through the Q&A session. Students had the opportunity to learn more about real-life experiences of studying and living in the UK and Australia, such as language/cultural barriers, immigration opportunities, and the qualities required for successful studying and working abroad.
AMOLI Study Abroad – Scholarships – Immigration would like to express gratitude to the speakers, Ms. Dieu Thuan, Mr. Hoang Anh, and Ms. Mia Dinh, for dedicating their valuable time to share knowledge and experiences, providing students with an overall and authentic perspective for their upcoming study abroad journey. For more detailed information about studying abroad in the UK or Australia, please contact AMOLI today for further consultation.