On the evening of May 26th, AMOLI Education – Scholarships – Immigration successfully organized the workshop "Spiral of Depression and School Bullying" with insights from guest speaker Phan Van Le Son and engaging discussions among attending students.
In recent times, it is inevitable to come across news related to high school students being subjected to ruthless physical and verbal attacks, leading to a dark and depressive existence with seemingly no way out. Understanding the extent of this issue, the workshop "Downward Spiral of Depression and School Bullying" was organized with the aim of providing knowledge and creating a platform for students to discuss and share their experiences with an expertise in this field.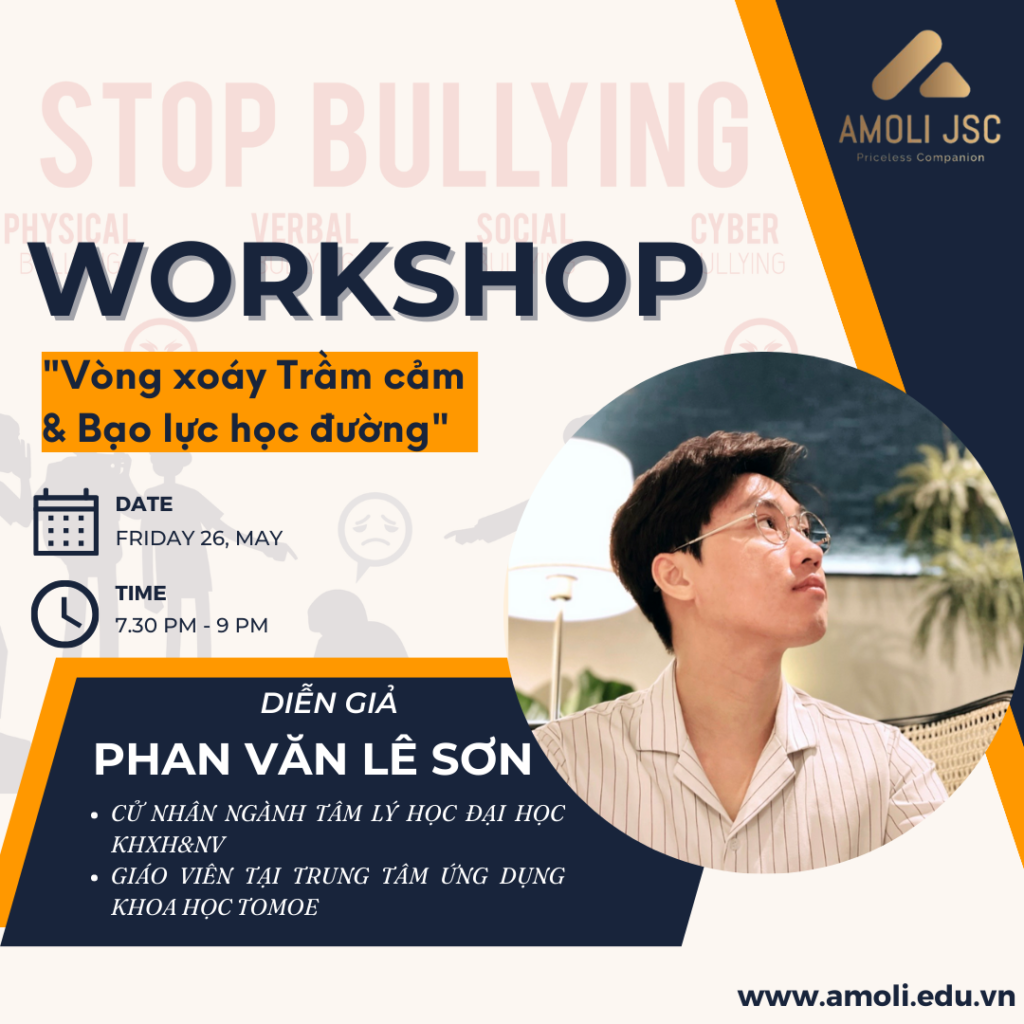 The workshop was led by guest speaker Phan Van Le Son, who is an Admissions & Scholarships Advisor at AMOLI. Additionally, he possesses rich expertise in the field of psychology, such as:
Achieved a dual degree in Business Administration from the Foreign Trade University and Psychology from the University of Social Sciences and Humanities.
Worked as a teacher at the TOMOE Psychological Science Application Center.
In a warm and friendly online meeting, Phan Van Le Son shared valuable insights and concise information. The workshop also received enthusiastic responses during the Q&A session, with numerous audiences asking thought-provoking questions and receiving passionate and informative responses from the speaker. The content was divided into the following main parts:
Understanding Different Psychological States.
Common Misconceptions in Psychology.
Do You Recognize the Signs of Depression?
The Impact of School Bullying on Mental Health.
Reliable Psychological Counseling Services.
Where to Study "Psychology" Abroad?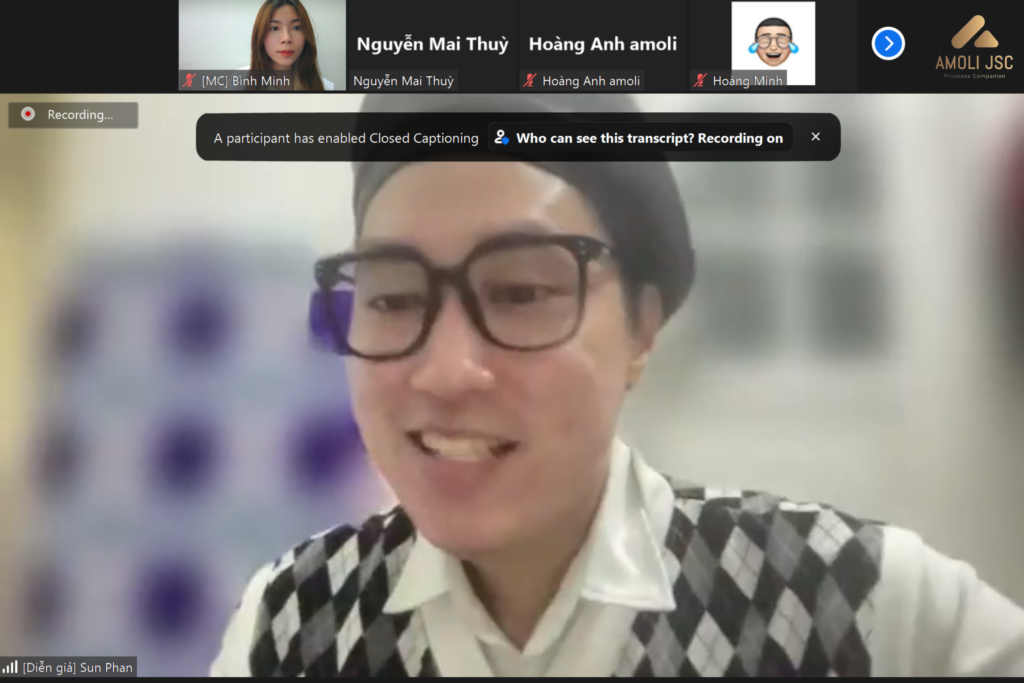 Once again, AMOLI Education – Scholarships – Immigration sincerely thanks our beloved guest speaker Phan Van Le Son and the attending audience for spending your valuable time during the workshop. For more information about studying "Psychology" abroad, please contact AMOLI now for further consultation.