On June 9th, AMOLI successfully organized Workshop: PRE – DEPARTURE: "Preparing for Study Abroad in the UK and Australia" featuring guest speaker Nguyen Dieu Thuan and attended by students joining the online workshop.
"Preparing for Study Abroad in the UK and Australia" is part of the "Pre – Departure" series organized by AMOLI for international students preparing to study in these two countries. With the goal of providing knowledge and support to address the concerns of students preparing to travel, the workshop delivered valuable insights and practical information about the necessary preparations before heading to the UK and Australia.
Leading the workshop was Ms. Nguyen Dieu Thuan, Director of Admissions & Operations at AMOLI, who has 9 years of experience in the field of international education and school operations. Many useful tips and information were shared with young students in the process of preparing to study abroad, such as a checklist of required documents, guidelines for packing and carrying personal belongings, and what to do upon arrival in the UK or Australia.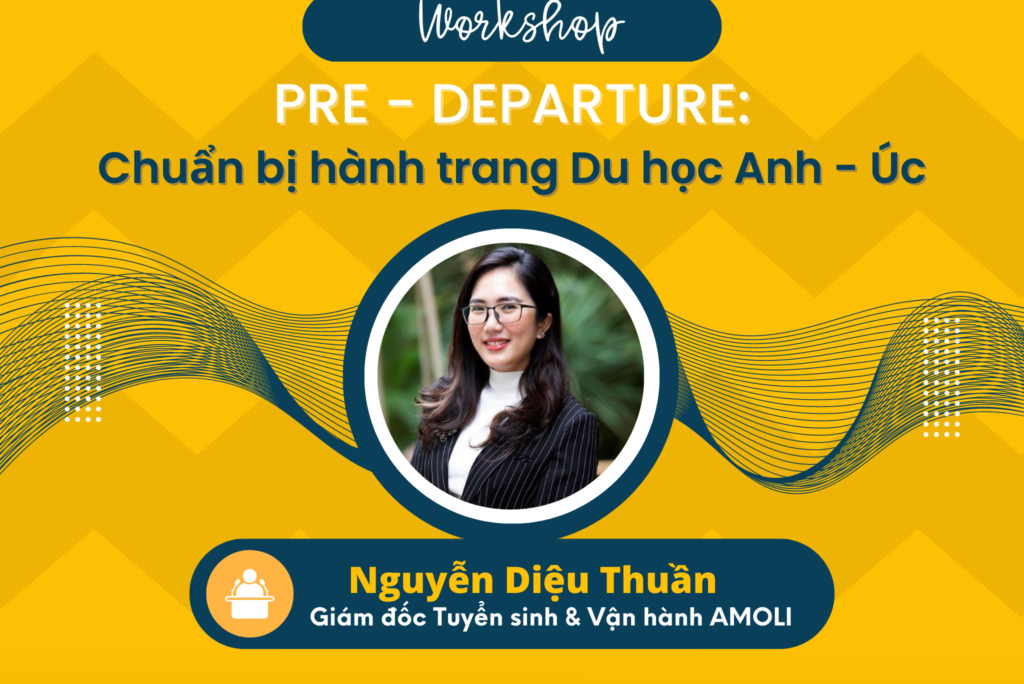 The workshop was divided into four sessions:
Necessary documents to prepare before studying abroad: Checklist of documents when traveling to the UK or Australia.
Luggage preparation and tips for carrying belongings: What to bring and what not to bring when traveling to the UK or Australia.
Immigration guidance: Immigration regulations and security procedures, prohibited goods for import and export in the UK or Australia.
Student life in England and Australia: What to do after arriving in the UK or Australia, how to integrate into universities in the UK and universities in Australia.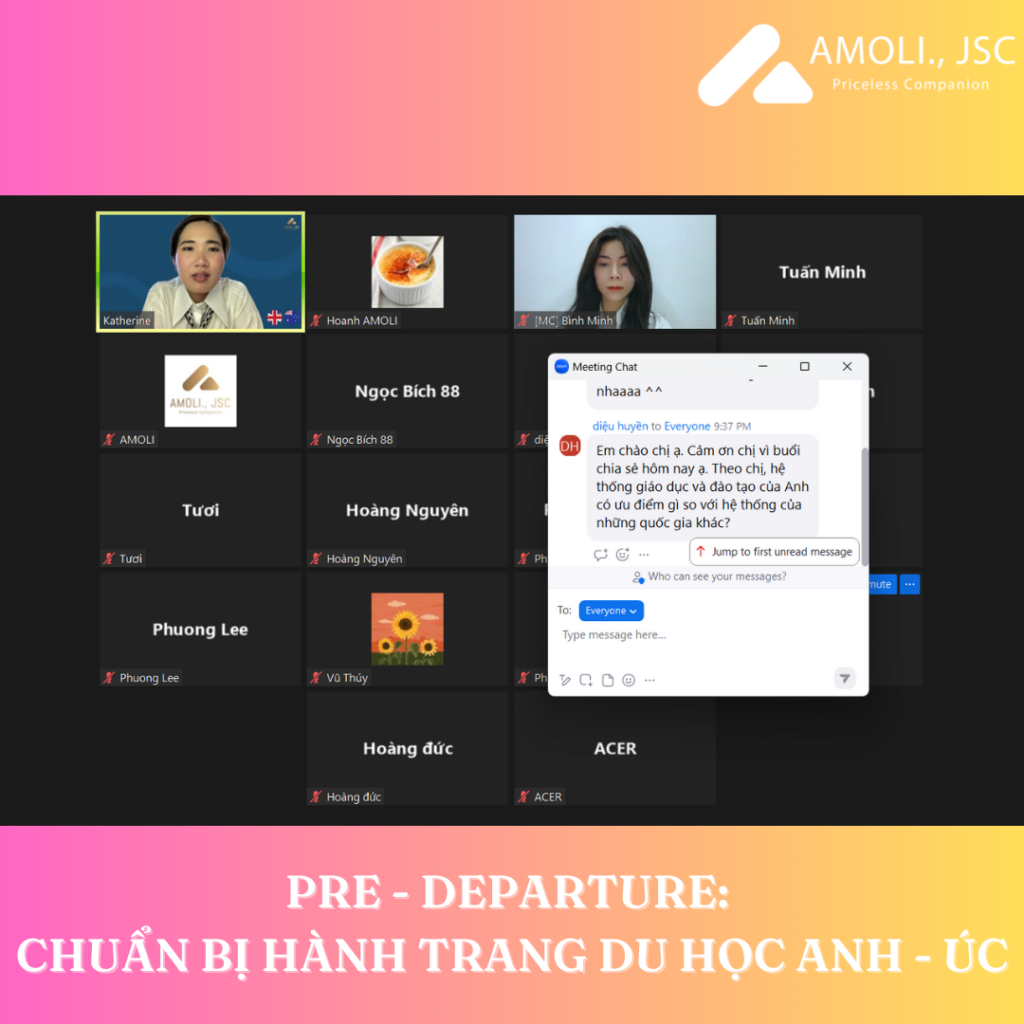 Thu Thao – a workshop participant, shared her experience, "After the workshop, I had more opportunities to learn and gain essential knowledge before studying abroad, especially in Australia, where I will be going in September this year. I believe that preparing for study abroad is an important factor that everyone should carefully consider to avoid missing out on crucial information and potential regrettable mistakes."
AMOLI Study Abroad – Scholarship – Immigration would like to sincerely thank the experienced guest speaker and the audience for their valuable time attending the workshop Pre – Departure: "Preparing for Study Abroad in the UK and Australia." For more detailed information about studying abroad in the UK or Australia, please contact AMOLI today for further consultation.